Get ready to tantalize your taste buds and ignite your nightlife as the much-awaited Cocktail Festival takes centre stage at the prestigious Balmoral Convention Center Federal Palace Hotel Victoria – Island Lagos from October 13th to October 20th.
This week-long fiesta promises an unforgettable experience for all cocktail aficionados and party enthusiasts, from 4 pm to midnight. Offering an array of tantalizing flavours, heart-thumping beats, and engaging competitions, this event is set to redefine your evenings!
Event Highlights:
Free Cocktail Sampling: Immerse yourself in a symphony of flavours with complimentary cocktail tastings prepared by master mixologists. Explore new combinations and rediscover classic favourites, all under one roof.
Music & Entertainment: Groove to the rhythm of electrifying beats spun by top-notch DJs. Feel the energy of the dance floor as you let loose and create unforgettable memories.
Games & Challenges: Engage in fun-filled activities that will test your cocktail knowledge and skills. Participate in interactive games and challenges that are sure to keep the excitement levels high throughout the event.
Bar Battle: Witness the ultimate showdown as skilled bartenders go head-to-head in the Bar Battle. Marvel at their flair and creativity as they craft innovative cocktails to win the title of the ultimate mixologist.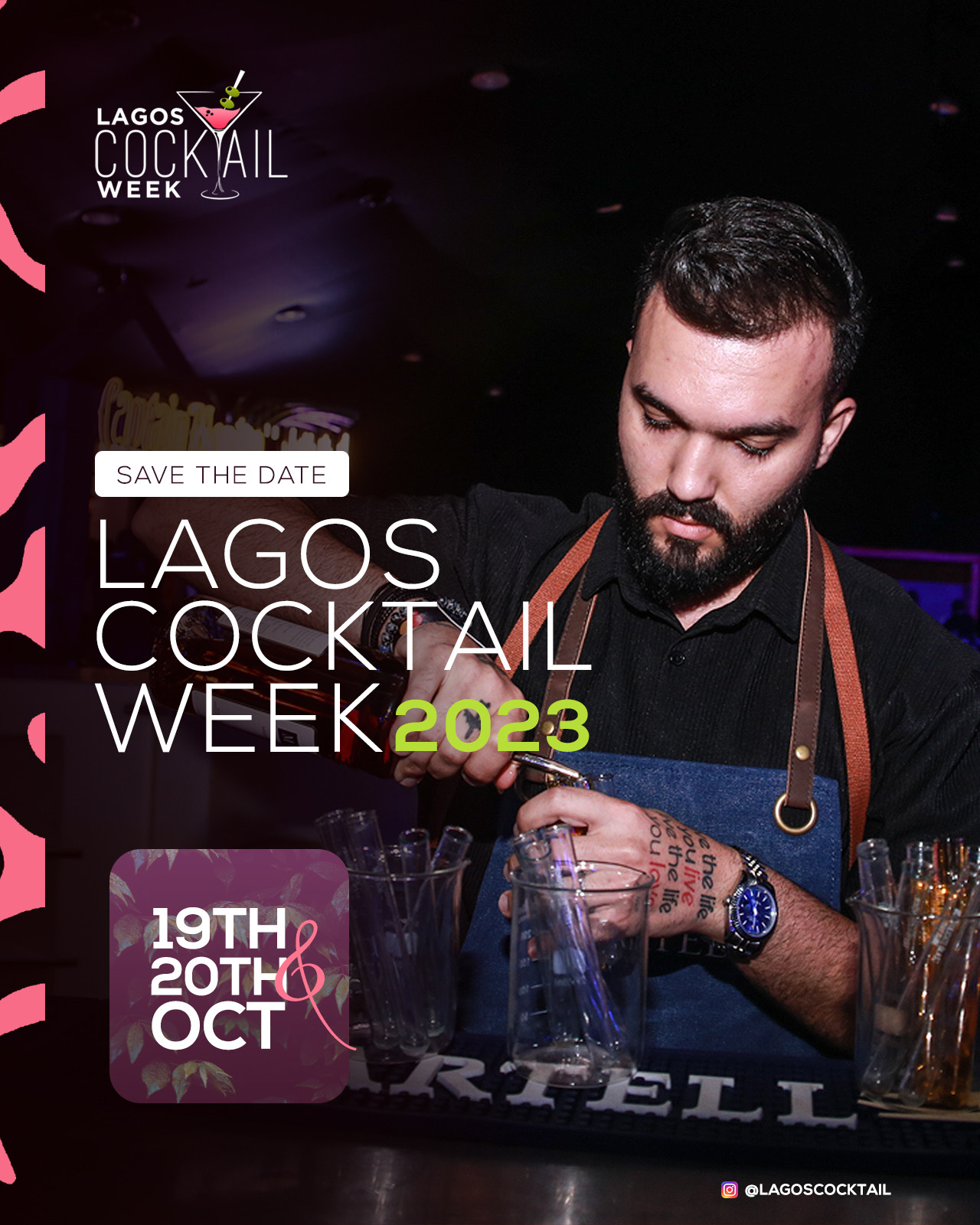 Indulge in a world of delectable concoctions, vibrant melodies, and thrilling competitions. Whether as a seasoned cocktail connoisseur or just looking for a unique way to unwind, the Lagos Cocktail Week has something for everyone.
So mark your calendars and secure your spot for a week of unforgettable experiences. Don't miss out on this epic celebration of flavour, music, and competition.
Date: October 13th – October 20th(Discounted Cocktails at all partner bars and Restaurants).
Date: October 19th & 20th
Time: 4:00 PM till Midnight
Location: Balmoral Convention Center Federal Palace Hotel, Victoria – Island Lagos.
To get your tickets and for updates, visit their website or follow @lagoscocktail on social media.
Join them for an unforgettable journey of cocktails, music, and exhilaration at the Lagos Cocktail Week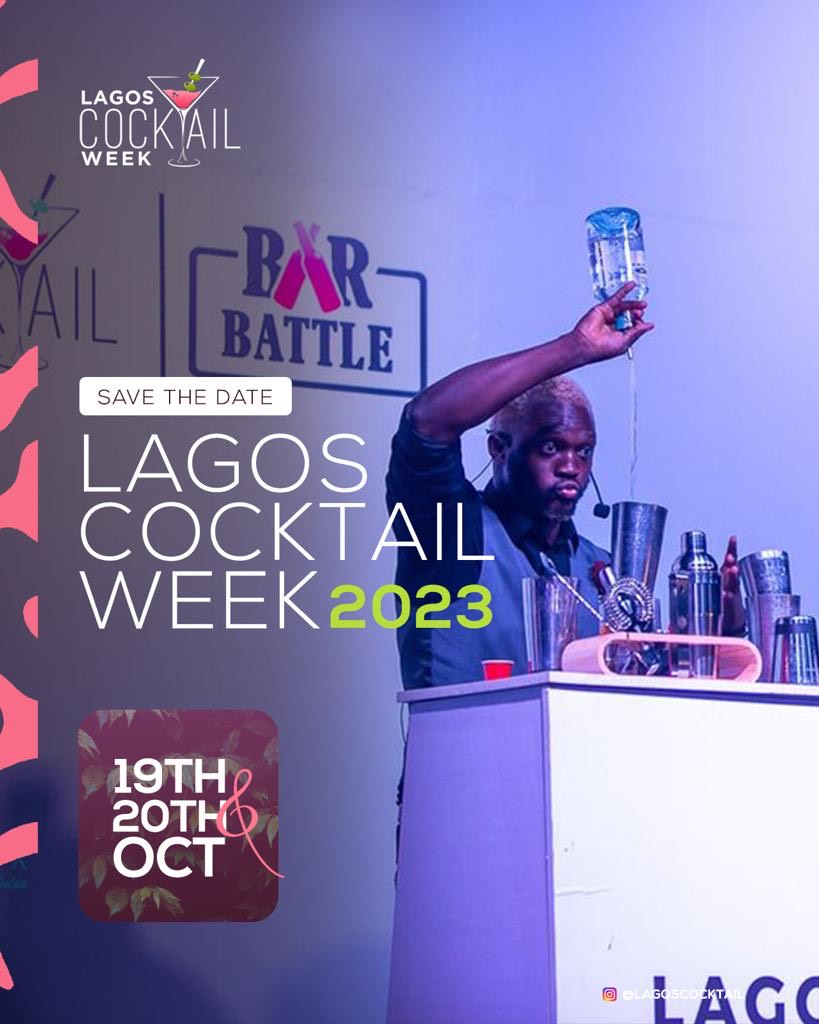 ---
BellaNaija is a media partner for Lagos Cocktail Week